When you think of Wichita, you might picture it as a center of industry, an arts and culture haven, or even a destination for higher education. But did you know that Wichita also boasts an amazing array of eateries? Whether you've been living in Wichita for a while or are moving to Kansas for the first time, you deserve to have a list of high-quality restaurants you can rely on to provide excellent food and a wonderful atmosphere. To get started, check out these fun places to eat in Wichita, KS.
7 Fun Places to Eat in Wichita, KS
Open seven days a week, Redrock Canyon Grill is a great choice if you're looking for standard American fare. Their standard dinner menu includes unique starters like stuffed poblanos, shrimp cargot, and their classic cornbread. Their salads, sandwiches, and house plates are all inspired by classic Southern cooking. If you'd rather visit for a weekend brunch, you won't find any better than their continental breakfast. It goes great with a mimosa or glass of orange juice! For guests with gluten sensitivities, they also offer a full gluten-free menu, so there's sure to be something for everyone in your party at Redrock Canyon Grill.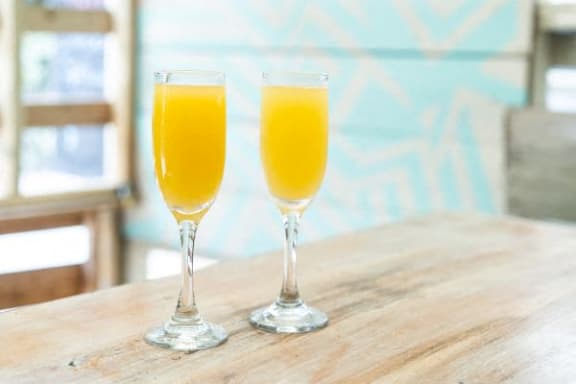 Sometimes, you want to go somewhere with good food, sustainable practices, and a nostalgic atmosphere. The best place in Wichita to get all these things is Public in Old Town Wichita. They have everything you'd expect from a pub, including burgers, pizza, and fried chicken. All their menu options come with a little modern twist and influences from the St. Louis culinary scene. With the Brickyard right next door, it's more than convenient to stop by Public for a drink and a bite to eat, then head over to the Brickyard to check out the live music for the evening.
Ever wanted to experience dining in a bistro in Paris without leaving the comforts of home? At Georges French Bistro, you get the best of both worlds.
Their dinner menu includes all the dishes you'd expect from high-end French dining:
Charcuterie

Seafood bouillabaisse

Duck a L'Orange

French onion soup

A full crêpe menu

And more!
They offer a kids' menu for the less adventurous youngsters, so this is a place where you can bring the whole family. If you're only looking for dessert, you can order an espresso from their coffee bar or one of their signature ports, sherries, or cordials to accompany your sweets.
For private events, Chef George Youssef will create a custom menu just for your event. Their private event rooms create the perfect atmosphere for any wedding party, corporate event, or other get-together.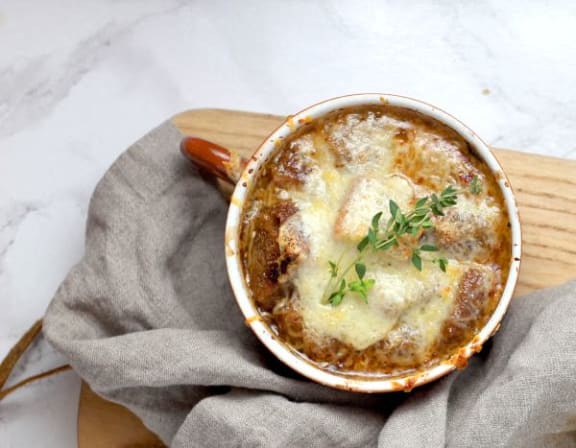 If you enjoy sipping wine on a patio while watching a gorgeous sunset and listening to live music? This is the experience you can have at
Larkspur Bistro & Bar
. Located in Old Town Wichita, Larkspur is the perfect place to go after a long day of shopping or before you head to the club or the theater.
They boast an impressive wine menu with over 75 options sourced from around the world. They also have a full lunch and dinner menu, plus catering options for private events.
Larkspur also offers annual Mother's Day Brunch Buffets and Valentine's Weekend Specials, making this the perfect place to celebrate those you hold dearest.
When fall weather hits, it's time to break out the cozy sweaters, prep your garden for cold weather, and make plans for where to celebrate Oktoberfest. Prost has you covered for that last item, offering the only
authentic bier garten
experience in Wichita! What started as a food truck in 2013 has become a staple in the Wichita community, providing German food to hungry locals year-round.
Bratwurst, schnitzel, and käsespätzle are just a few of the delights you can order from their menu. Order a side of sauerkraut to go with your meal, or finish things off with some apfelstrudel!
And if your meal at Prost leaves you longing for the taste of other foods from Germany, check out Ze German Markt. Owned and operated by the same folks who operate Prost, you'll find all the sweets and grocery staples that you never thought you'd be able to find outside of Germany!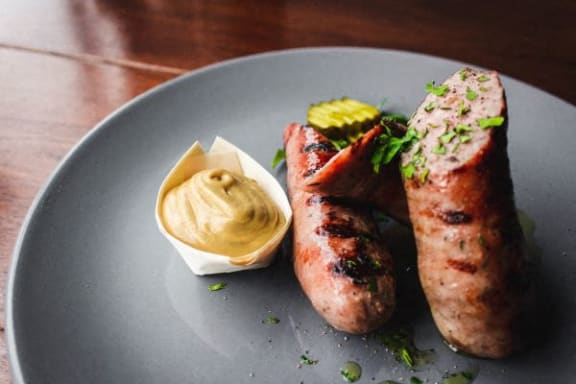 If you plan to dine at Bella Vita Bistro, you should make a reservation. Despite being open for dinner seven nights a week, tables go fast at this intimate, family-owned restaurant.
While that description may make this restaurant sound humble, the menu is anything but. The chef here serves up the best in Italian-French fusion, offering such plates as filetto di manzo, veal arugula, and seafood pomodoro. Whether you're in the mood for wine or a specialty mixed drink, the knowledgeable servers here will help you find the perfect pairing for your meal.
Last but not least on this list, Sabor Latin Bar & Grille
is the destination among Wichita restaurants when you're in the mood for premier South American cuisine. Offering menu items ranging from Cuban sandwiches to Salvadorian pupusas, Sabor provides only the best flavors from Central and South America that are sure to please any palate.
In addition to their amazing lunch and dinner options, Sabor also has a comprehensive drink menu and happy hour six days a week. Whether you stay for one hour or several, you're sure to have a good time at Sabor!
Visit These Fun Places to Eat in Wichita, KS
While you probably have many questions about moving to Kansas, worries about the dining options should not even cross your mind. The list above is only the beginning of all the fun places to eat in Wichita, KS. The culinary experts in our town can't wait to dazzle you!
Something that likely is on your mind, though, is deciding where to live. With our spacious apartments, comprehensive amenities, and flexible rent options, the Club at Cherry Hills is the perfect place to start your Wichita adventure. Ready to get started? Fill out our contact form to learn about our vacancies!