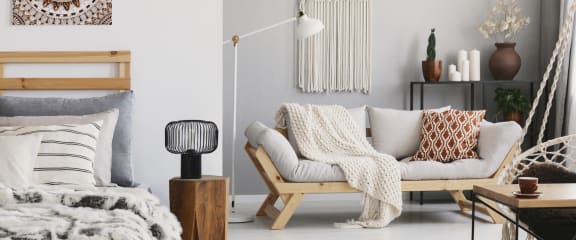 What to Look For and Ask During a Virtual Apartment Tour
Are you planning a move to Wichita, KS?
If so, finding the right apartment can be a daunting task. Fortunately, with the rise of remote work and online learning, virtual apartment tours have become more common than ever.
While a virtual apartment tour may not be the same as an in-person tour, it can still provide valuable information about the space.
Here are some things to look for and ask during a virtual tour. Keep reading to learn more.

Assess the Layout and Space
One of the most important things to consider when taking a 2-bedroom apartment virtual tour is the layout and space. Look for features that will impact your daily life, such as the size of the living area, the amount of natural light, and the storage options.
Pay attention to the placement of windows, doors, and outlets. Consider how you would arrange your furniture and whether the space will accommodate your needs.
When assessing the layout, it's also important to think about privacy. This is especially true in a studio apartment, you'll likely be living, sleeping, and cooking in the same room, so it's important to consider whether you'll have enough privacy to feel comfortable.
Ask about any privacy features such as curtains, screens, or partitions, and consider how you could use the space to create separate areas for sleeping, working, and relaxing.
EVALUATE THE KITCHEN AND BATHROOM
The kitchen and bathroom are two of the most important areas in any apartment, and a studio is no exception. During the virtual apartment tour, take a close look at the kitchen appliances, cabinets, and countertops.
Ask about the condition of the appliances and whether they have been recently updated. Another good question to ask is to see whether the virtual tour is of an updated unit or if you can expect the unit you are applying to live in to look identical. In the bathroom, check the fixtures, tiles, and plumbing. Ask about the water pressure and whether there have been any recent repairs or maintenance.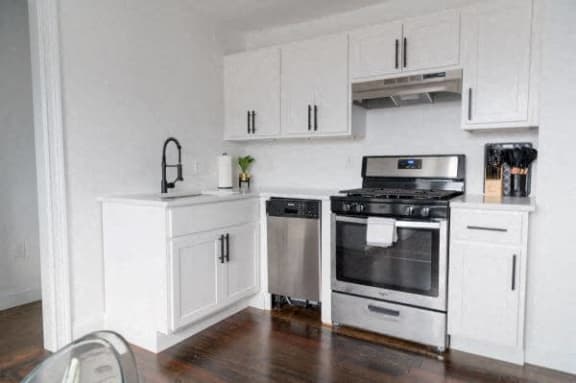 When evaluating the kitchen, consider whether it will meet your cooking needs. Look for features such as a stove, oven, refrigerator, and dishwasher. If you're an avid cook, consider whether the counter space and storage options will be sufficient for your needs. If you are living with roommates, is there enough space for everyone?
In the bathroom, consider the size and layout of the space, as well as any additional features such as storage and a bathtub or shower stall.

ASK ABOUT UTILITIES AND AMENITIES
Utilities and amenities can have a significant impact on your overall living experience. During the virtual tour, ask about the included utilities and any additional costs.
Inquire about the availability of laundry facilities, parking, and storage. Ask about any community amenities such as a gym, pool, or rooftop terrace.
When inquiring about utilities, it's important to be clear about what is included in the rent and what is not. Ask about the cost of electricity, gas, and water and whether there are any restrictions on usage.
Inquire about the availability of high-speed internet, cable TV, and other apartment options. Be sure to ask whether these services are included in the rent or need to be set up separately.
When asking about amenities, consider which ones are most important to you and whether they will add value to your living experience.
ASK ABOUT PET POLICIES
If you have a pet or are considering getting one, it's important to ask about the building's pet policies. During the virtual tour, inquire about any breed or size restrictions, pet deposits, and monthly pet fees.
Ask whether there are any designated areas for pet exercise or whether the building provides any pet-related amenities.
When asking about pet policies, be clear about the type and size of your dog. Some buildings may have restrictions on certain breeds or sizes of dogs or may require additional fees or deposits for pets.
Inquire about the availability of pet-related amenities such as dog parks, pet-washing stations, or pet-sitting services.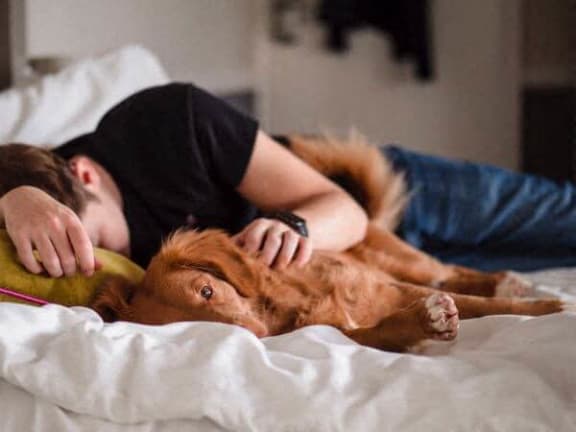 ASK ABOUT THE BUILDING
Beyond the apartment itself, it's important to consider the building as a whole. During the virtual tour, ask about the types of apartments available, the building's security measures, maintenance and repair policies, and any recent updates or renovations.
Inquire about the building's noise level and whether there have been any recent complaints or issues.
Inquire about the building's maintenance and repair policies and whether tenants can submit maintenance requests online or via phone.
Consider whether the building has any shared spaces, such as a lobby or common areas, and whether they are well-maintained and clean.
TAKE NOTE OF THE NATURAL LIGHTING
During your apartment 3D virtual tour, look out for the natural light available in the apartment. Ensure that there is adequate lighting and if there isn't, check if there are enough light fixtures to make up for it.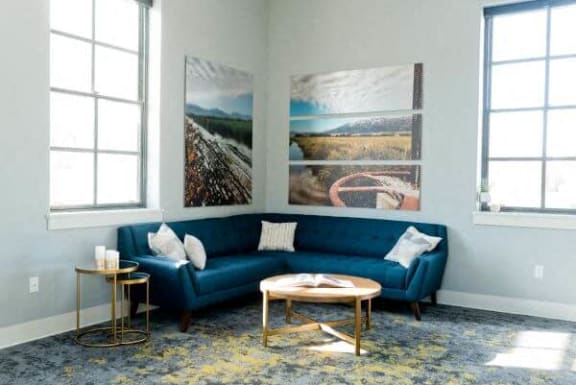 CHECK THE STORAGE OPTIONS
Storage space is often limited in studio apartments. So, make sure to take a good look at any closets or built-in storage options that the apartment might offer.

CHECK THE PARKING OPTIONS
If you own a car, make sure to inquire about parking options. Is there an on-site parking garage or a parking lot? Are there any additional fees for parking?

TIPS FOR TAKING A STUDIO APARTMENT VIRTUAL TOUR
Moving to a new apartment can be a fun and exciting experience. Fortunately, a virtual apartment tour will make the process as simple and convenient as possible.
Please schedule a tour today to schedule an appointment with a member of The Club at Cherry Hills team to learn about taking a 3D tour.